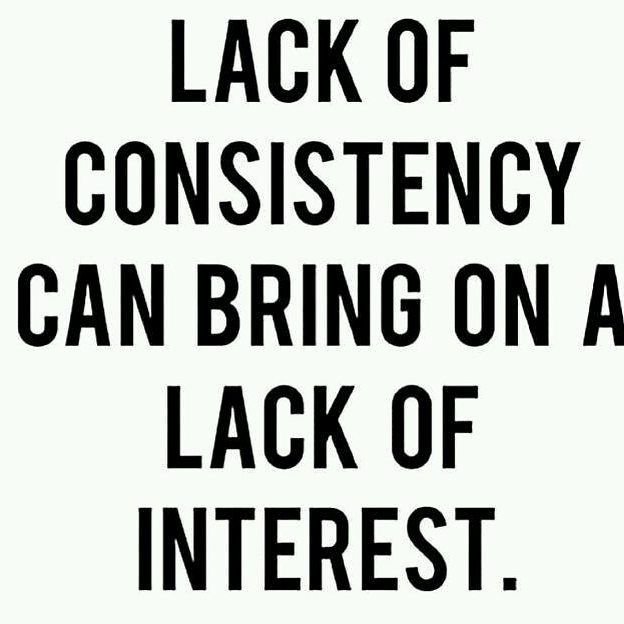 It is one of the human traits that guarantees failure.
What I mentioned the "F" word!
See; I wasn't consistent in not talking about not failing.
We generally set our goals in a certain location, mood or state of mind.
On New Year's Eve "I'll stop smoking", beginning of Spring "I need to eat more healthy" etc etc.
It's the same in business.
In a certain mental state or mood we commit to doing something and then as time progresses we slowly stop or skip a day here and there until eventually we have drifted so far from the goal that we not even on the road anymore.
Master the art of consistency and you will beat your competitor every time.
Want proof? Remember the story of the Tortoise and the Hare.
BL
If you want to receive the Daily Deliaf, Subscribe here: http://bit.ly/DailyDeliaf. If you know others that may benefit from the Daily Deliaf please share.