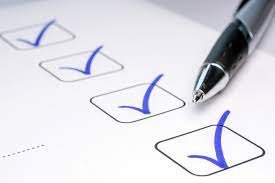 Never put off to tomorrow what you can't cancel!
To do lists actually drain your mental power.
Lets look at Warren Buffet's methodology
Write everything down – all the ideas, deals, meetings etc. on one piece of paper
Then choose 3 – the most important and valuable
Throw away the rest of the list
When you then sit down to do the new list – chances will be that the items that had been thrown away don't even make it onto this one.
Are you brave enough to try this?
If not – let's reverse it
Cross off 3 instead of keeping 3. Then next week try 4 and so on and so on.
It's a small step to getting to the end goal but it will pay dividends.
BL
If you want to receive the Daily Deliaf, Subscribe here: http://bit.ly/DailyDeliafDon't listen to your pa. If you know others that may benefit from the Daily Deliaf please share.
Image: Debtx