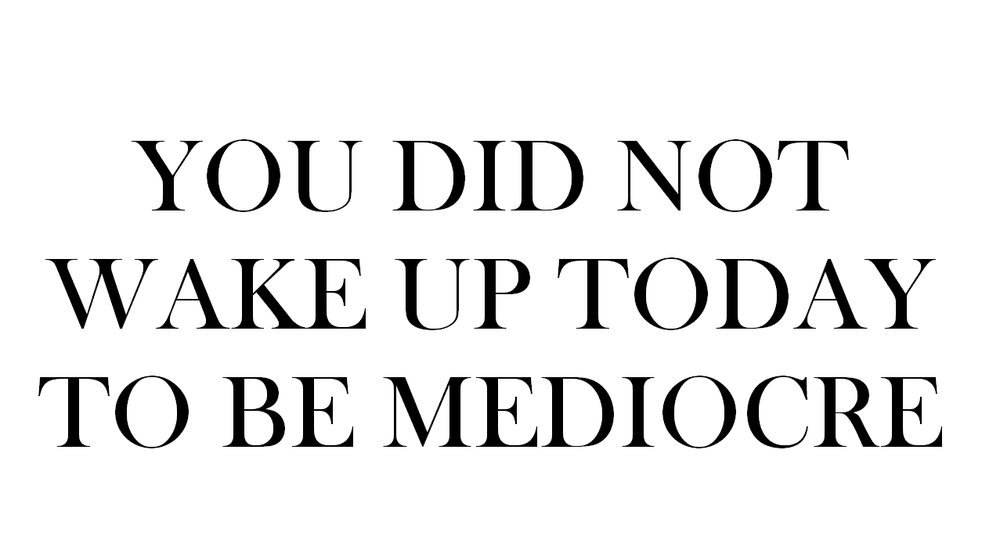 Have you learnt to say "No"?
Not necessarily to a request – but stop accepting mediocrity. Stop accepting procrastination!
Are you tolerating a glass-half-full mentality?
We need to stop accepting that which we are told to do, unless it's your manager giving a valid and reasonable instruction at work I guess, but this is more about ourselves – we need to stop accepting or going with the flow.
Here's where the flow goes: Down the drain!
Swim upstream, fight the current. Better yet – make your own damn river!
Nike got it wrong: (Don't) Just Do It.
Rather, Do it for purpose!
BL
If you want to receive the Daily Deliaf, Subscribe here: http://bit.ly/DailyDeliaf. If you know others that may benefit from the Daily Deliaf please share.