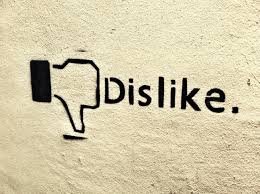 This is not being negative – although I have harboured on the topic – I feel it's important to understand that it's what we do sometimes that alienate us even if we don't realise we doing it.
Gossiping – by talking about other people you are not doing you or them any good. Unsuccessful people talk about others and negative things; Successful people talk about ideas and progress.
Being Vulnerable – In business this is not where this belongs. We all have issues – some are worse than others – but there is a time and place to share your vulnerability. When meeting people, especially at first, don't tell then your sad stories. Please note I am not playing down whatever bad things may have happened to you – I am just saying that no one want to hear about it/them (a) in a business meeting or (b) when you have just met – sharing and opening up are important for relationships – so ask yourself – do you have a good and strong relationship with the person you are about to share all your horrible and deeply painful stories with? If not, don't!
Social media sharing – Is what you about to post what people really want to read? If not,don't!
People share stuff on social that paints them with a bad brush. You see we are voyeuristic and investigative – so in business we generally snoop or research people so if they stumble across your social pages and see what you are posting or saying – this could affect your chances of getting the job or contract.
BL
If you want to receive the Daily Deliaf, Subscribe here: http://bit.ly/DailyDeliafDon't listen to your pa. If you know others that may benefit from the Daily Deliaf please share.
Image: Responsible Investor