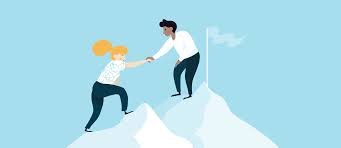 We all want to be leaders.
Most of you that are reading this probably are.
In fact – all of you are – you see a leader is not a title or a position.
It is a privilege!
A mother leads her chlidern, a CEO leads a company, a Teacher leads a classroom. You get it.
The important part however is to be the best leader you can be!
How?
Easy.
Follow the leader!
Sit down and think about the people that inspired or influenced you in your life journey and then think about WHY?
Once you remember why you think of them as leaders, emulate those traits!
Following the leader that led you will make us all better on our journey to lead others.
Remember – leadership is a privilige, think about all those people in charge but were not leaders!
BL
If you want to receive the Daily Deliaf, Subscribe here: http://bit.ly/DailyDeliaf. If you know others that may benefit from the Daily Deliaf please share.