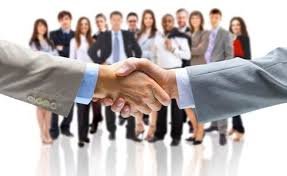 Sell to the Influencers first. If they don't buy in or feel that it wasn't "their idea" they can and often do sabotage the deal.
Identify these people and focus on them – they may not be the decision maker, but they do influence it either for or against you.
If you befriend the influencers and bring them into your inner-circle and confidence you will be in good stead to close the deal.
I am not suggesting though that you strong-arm or force them into your court.
This is not the way at all- but you do need to stand your ground and be convincing in your presentation to these people.
Remember that if you are new you are a threat! Bring calm to the situation, clearly present the offering and you are half way to success
Eliminate the threat and get them on the same side.
BL
If you want to receive the Daily Deliaf, Subscribe here: http://bit.ly/DailyDeliaf. If you know others that may benefit from the Daily Deliaf please share.