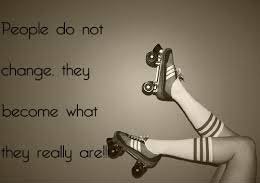 Change is the output of doing, and doing consistently!
Infact – this is what we are doing together each and every day when I write these posts and you read them.
So it's actually about behaviour rather than the actual doing.
Even if we don't do it properly, by actually doing we are staying consistent.
So, if you have to do a list or post or need to exercise – even if you can't do these things properly – do them.
It's the continuation of the action that leads to the results vs short sporadic events.
Routine leads to rewards.
BL
If you want to receive the Daily Deliaf, Subscribe here: http://bit.ly/DailyDeliaf. If you know others that may benefit from the Daily Deliaf please share.
Image: Trina Hall