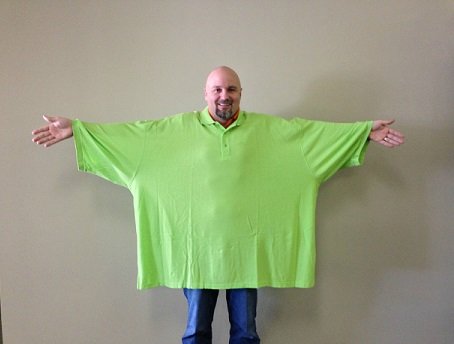 Yesterday I spoke about the plan.
Maybe I should have also asked a question:
Are your goals too big for you?
Do you keep hitting your head against the wall?
The only way to achieve these goals is to become more than you currently are.
It is not wrong to set big goals, but like clothing – if you take a t-shirt that is way to big – you drown in it.
Keep the big goal – plan multiple stages or goals below it – knock these off one at a time and you will then eventually conquer the final goal.
You don't have to walk before you run, but you do need to stretch first!
BL
If you want to receive the Daily Deliaf, Subscribe here: http://bit.ly/DailyDeliaf. If you know others that may benefit from the Daily Deliaf please share.
Image: watmm