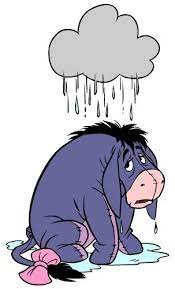 When life gives you lemons….

Return them don't make lemonade (unless you actually want to drink it)!
If the last 18 months have taught us anything; we have learnt that around every corner is something waiting to punch us in the gut!
It's how you react to it that will make the difference!
It is easy to lie down and die.
But if that's the case – then you shouldn't be reading these posts as this is about how to succeed!
I can guarantee you that there are always going to be challenges and bumps in the road.

It is how you navigate them that will determine how you progress.
Sometimes you may need to just off-load or talk to someone. Sometimes a simple "realignment session" is all it takes.
Book one with me, I have broad shoulders and probably a solution or two as well.
If it was easy, everyone would do it. Its hard but if you persevere, it will be worth it.
BL
If you want to receive the Daily Deliaf, Subscribe here: http://bit.ly/DailyDeliaf. If you know others that may benefit from the Daily Deliaf please share.
Image: pintrest