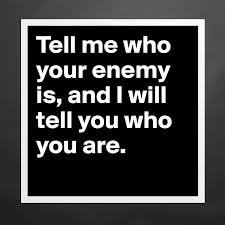 The only enemy we ever face is ourselves!
Remember – we are only capable of seeing what we can actually see or what our mind allows us too.
So if we only see challenges – then we will be faced with these all day long.
If you see success and positive outcomes … you got it.
How we view outcomes or occurrences will give it the definition – an example – if you get laid off – this is a bad thing, right?
Not necessarily – it may be the catalyst you need to go into your own business, free up some time to help you plan a way forward and go on to build the next big thing.
It is how you see and your mind decides that makes it good or bad – stop fighting your enemy and start loving it – love yourself.
Be the superhero.
BL
If you want to receive the Daily Deliaf, Subscribe here: http://bit.ly/DailyDeliaf. If you know others that may benefit from the Daily Deliaf please share.